Honda Celebration of Light
Project Brief Honda is the title sponsor of the Celebration of Light, the highly anticipated summer event social calendar drawing around 1.2m attendees in from around Vancouver and British Columbia. Honda plays a key role in the overall event, particularly in the "Honda Zone" activation & Sunset Beach areas. Objectives were to create and develop an engaging, smart & fun backdrop while connecting with the local market and also promoting the newest range of vehicles each year. Direction The street area is the centre point for the festival goers heading down to the viewing area for the main fireworks event. In this area we created loud & vibrant backdrop with information and entertainment including large scale signage, DJ, vehicle interactions, competitions prizes and Honda street teams to get the attendees involved and engaged in the big Honda event. My roles: Concept and development, art direction and design, image manipulation for large format signage, scrims and vehicle decals, Final file production for all material.
2016 Honda Celebration of Light
Using the British Columbia Honda brand platform 'Find Your Honda Place' with the vehicle focus being 2016 Civic, Civic Coupe & 2017 Ridgeline we invited people to come find where their Honda place might be. Surrounding each feature vehicle with props and elements that would attract the attendees eyes and instantly tell the fun story of each car's features and how it relates to British Columbia backed up my information signage and magnetic vehicle decals.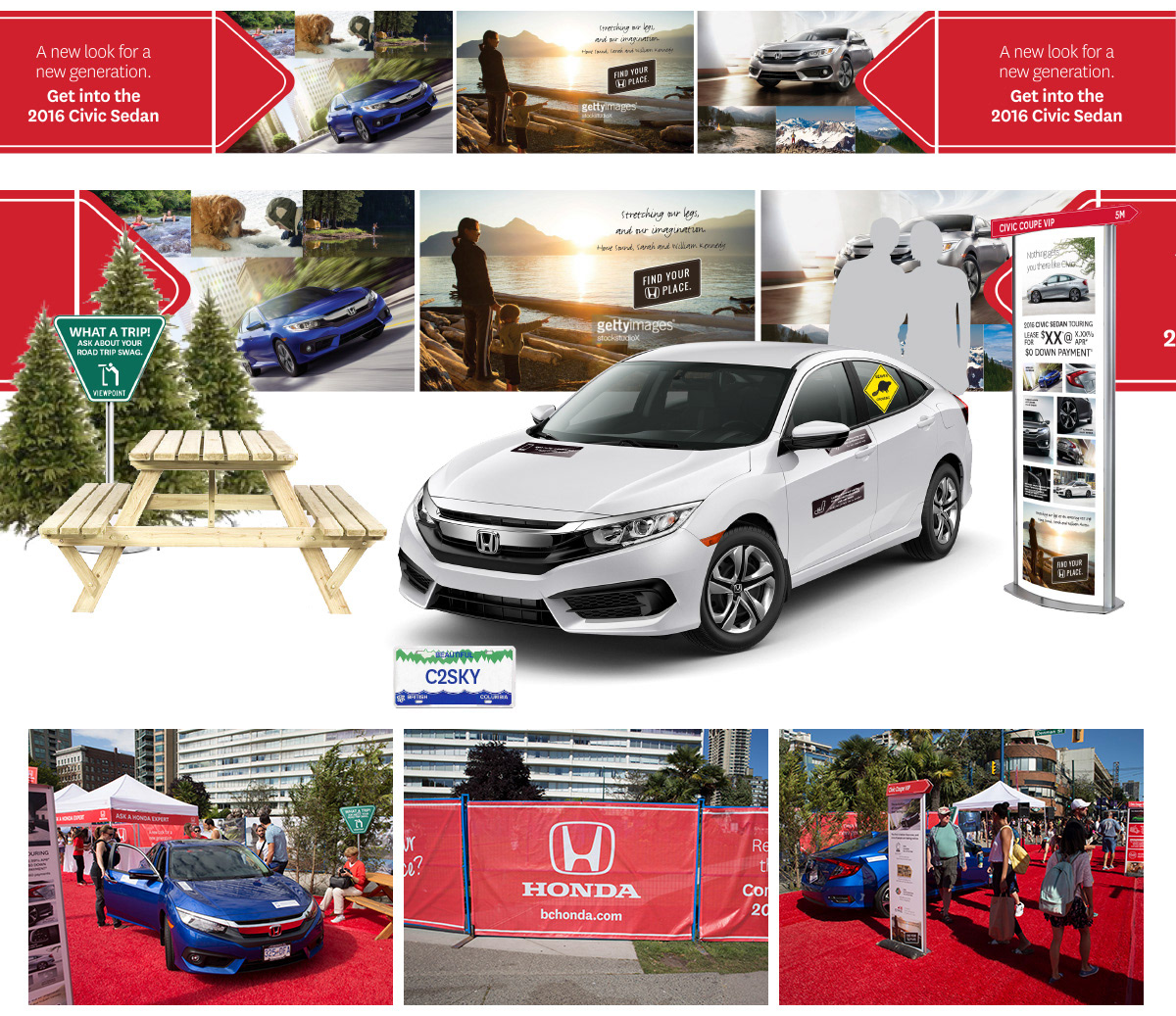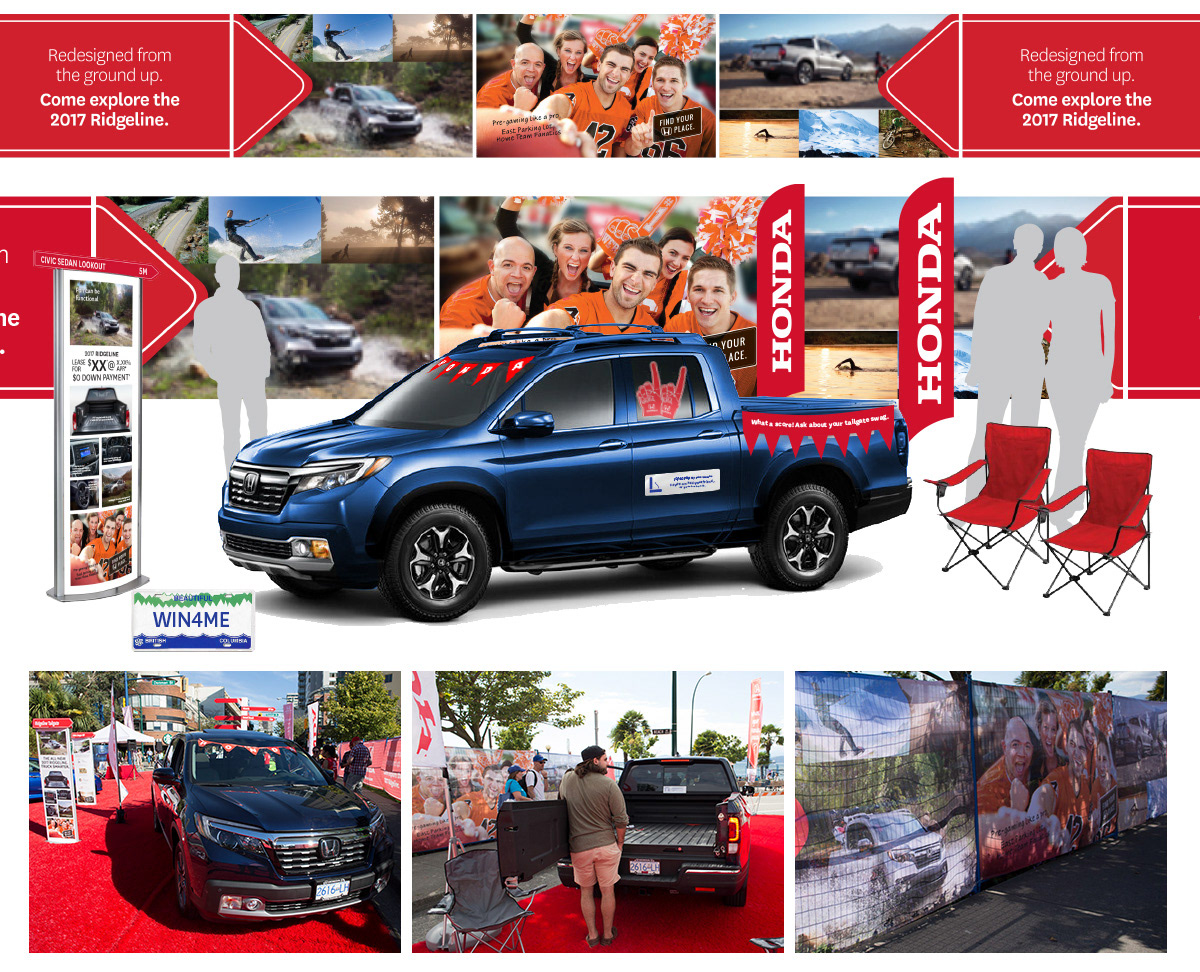 2015 Honda Celebration of Light
To promote the segment defining 2016 HR-V, we transformed the street area into an exciting and playful hybrid of both urban- and rural-inspired adventures and interactions. Splitting not only the turf but also the scrim backdrop gave a visual reflection of what the HR-V personality was all about. Perfect for city life and easily used to escape into the back country. Using competitions, DJ music, and bright area visuals to invite attendees to get involved and find more out for themselves.