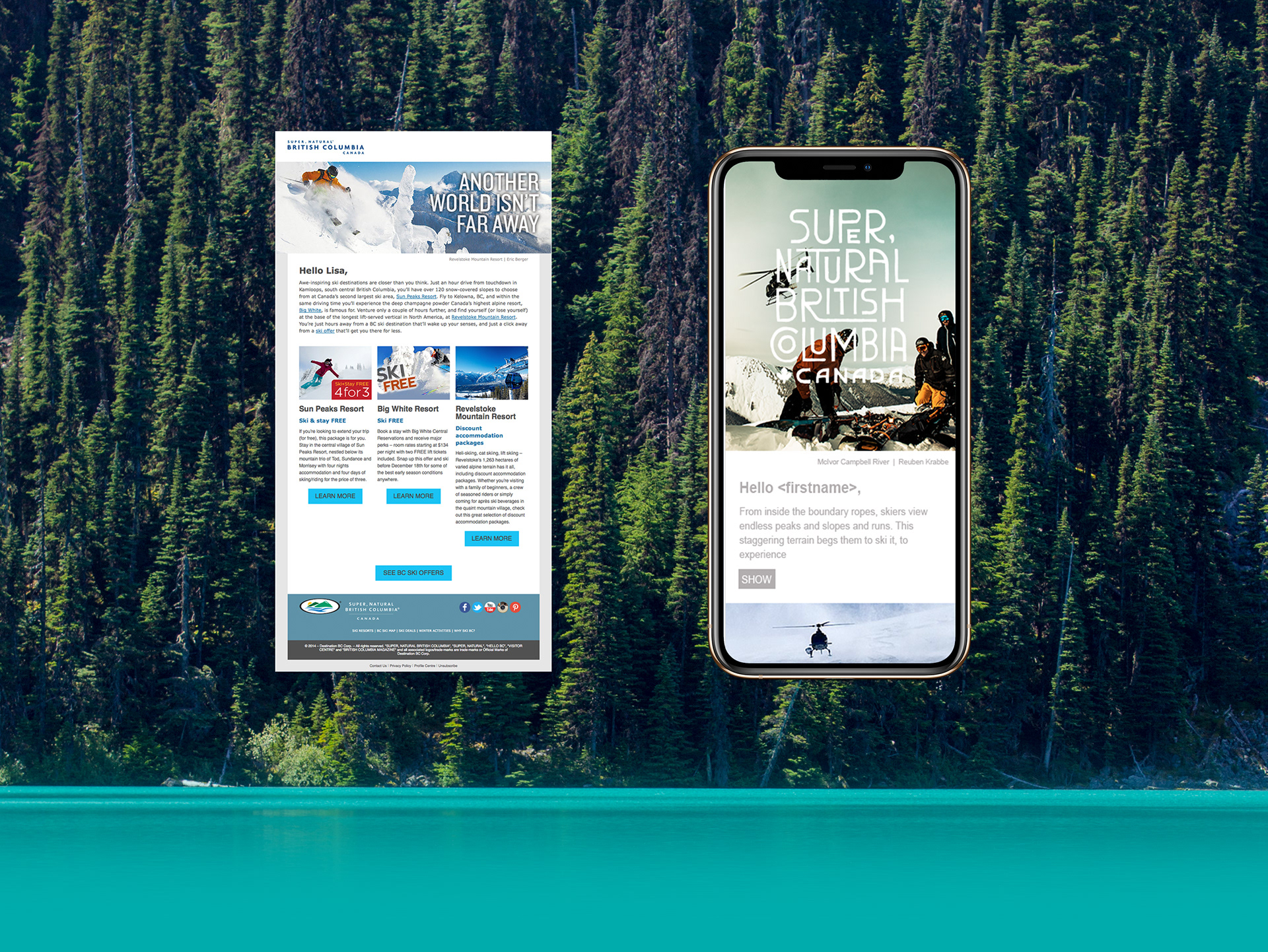 The 1-1 marketing team at Destination British Columbia wanted a fresh new approach and look for there emails to increase engagement, click to open rates, and grow subscriber lists. 
The result was a flexible, engaging  modular system which could be adapted for multiple sections and departments of Tourism BC.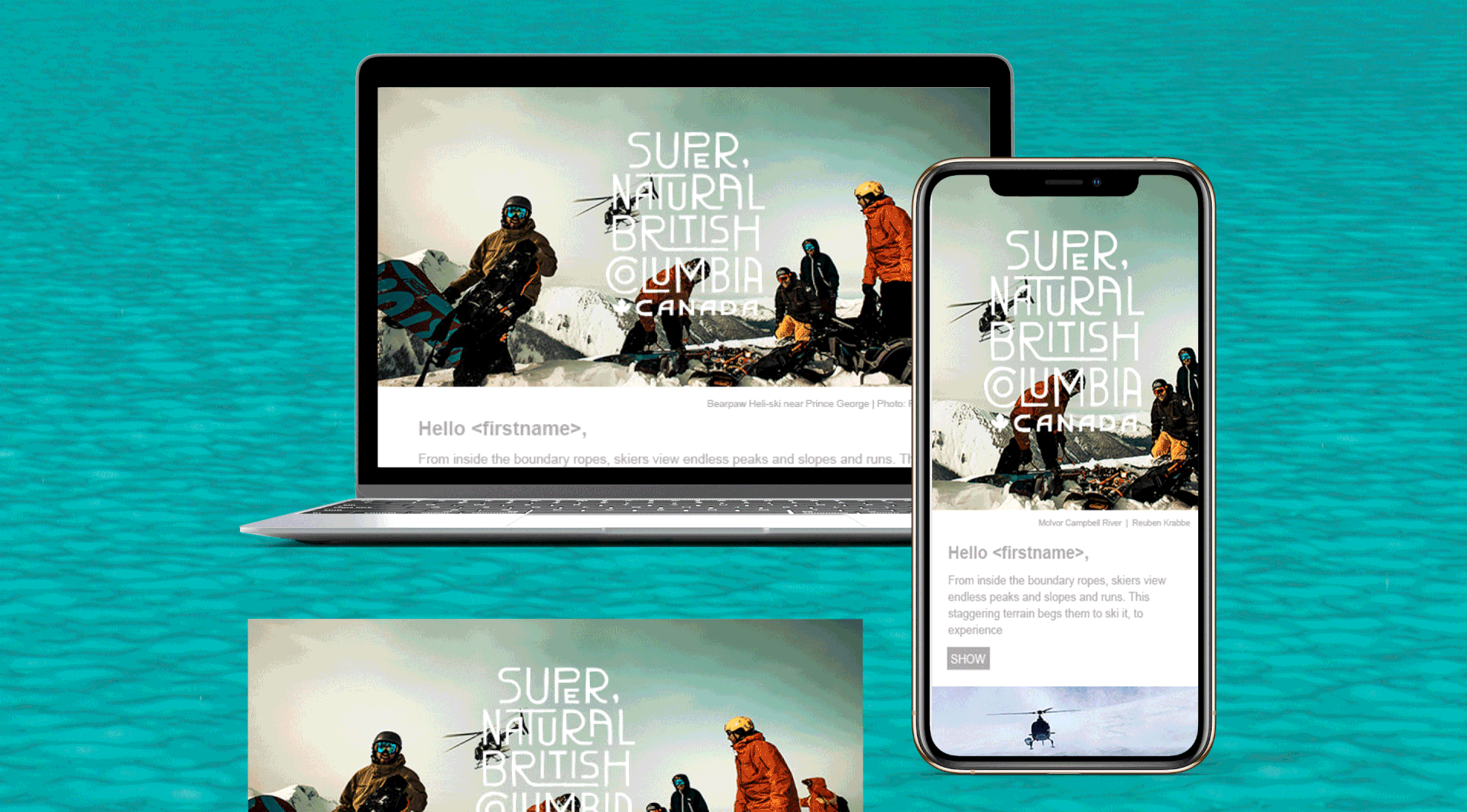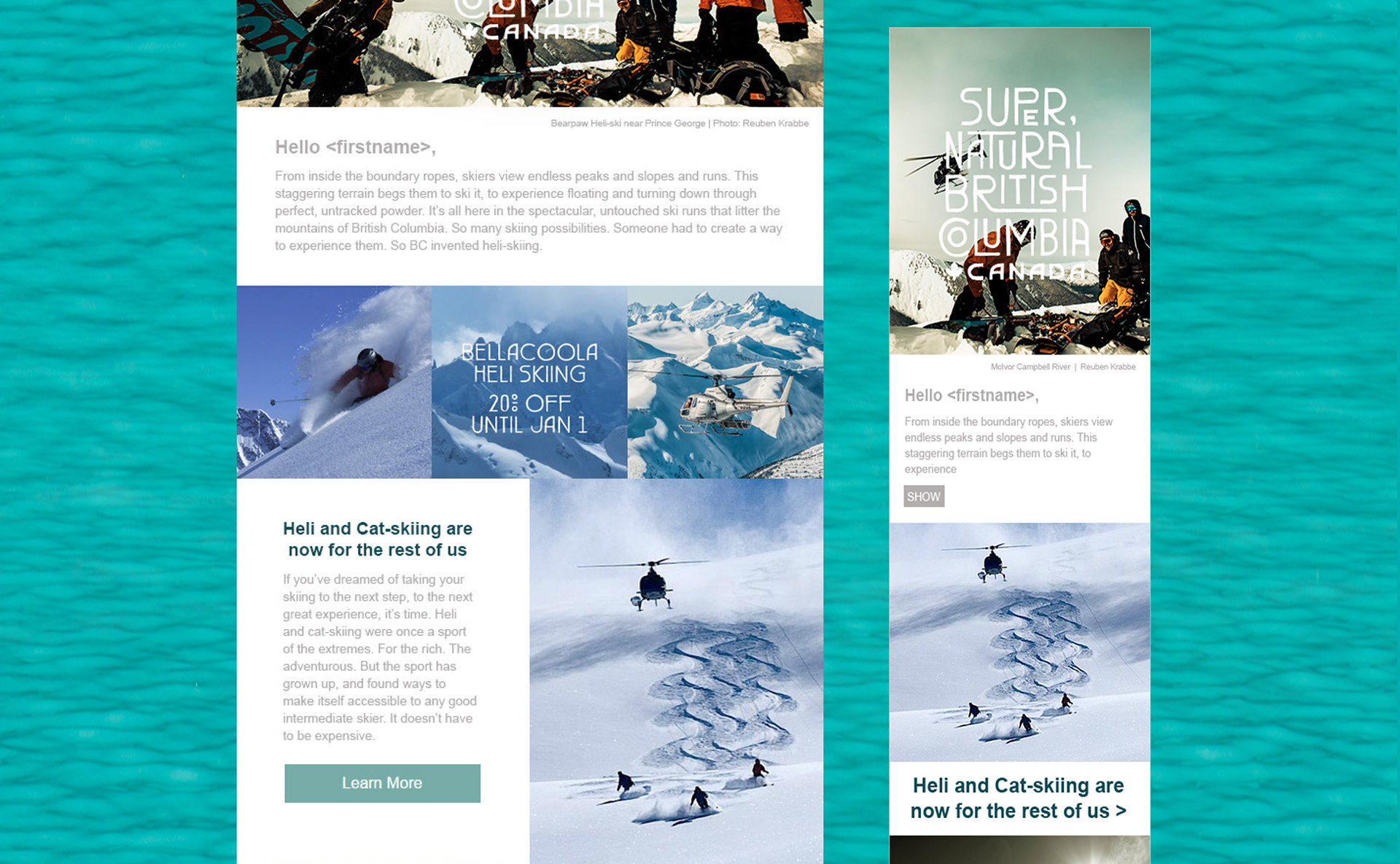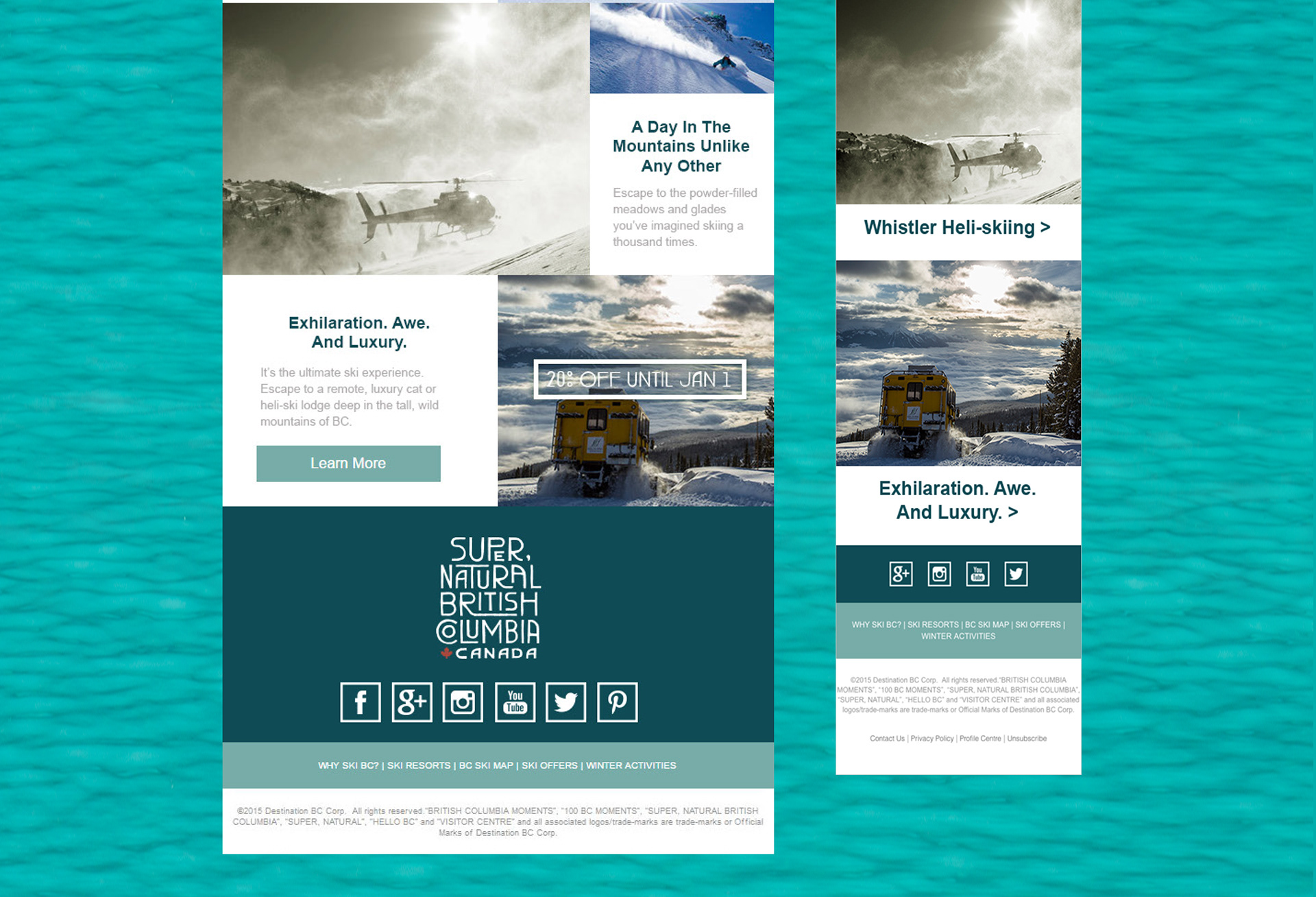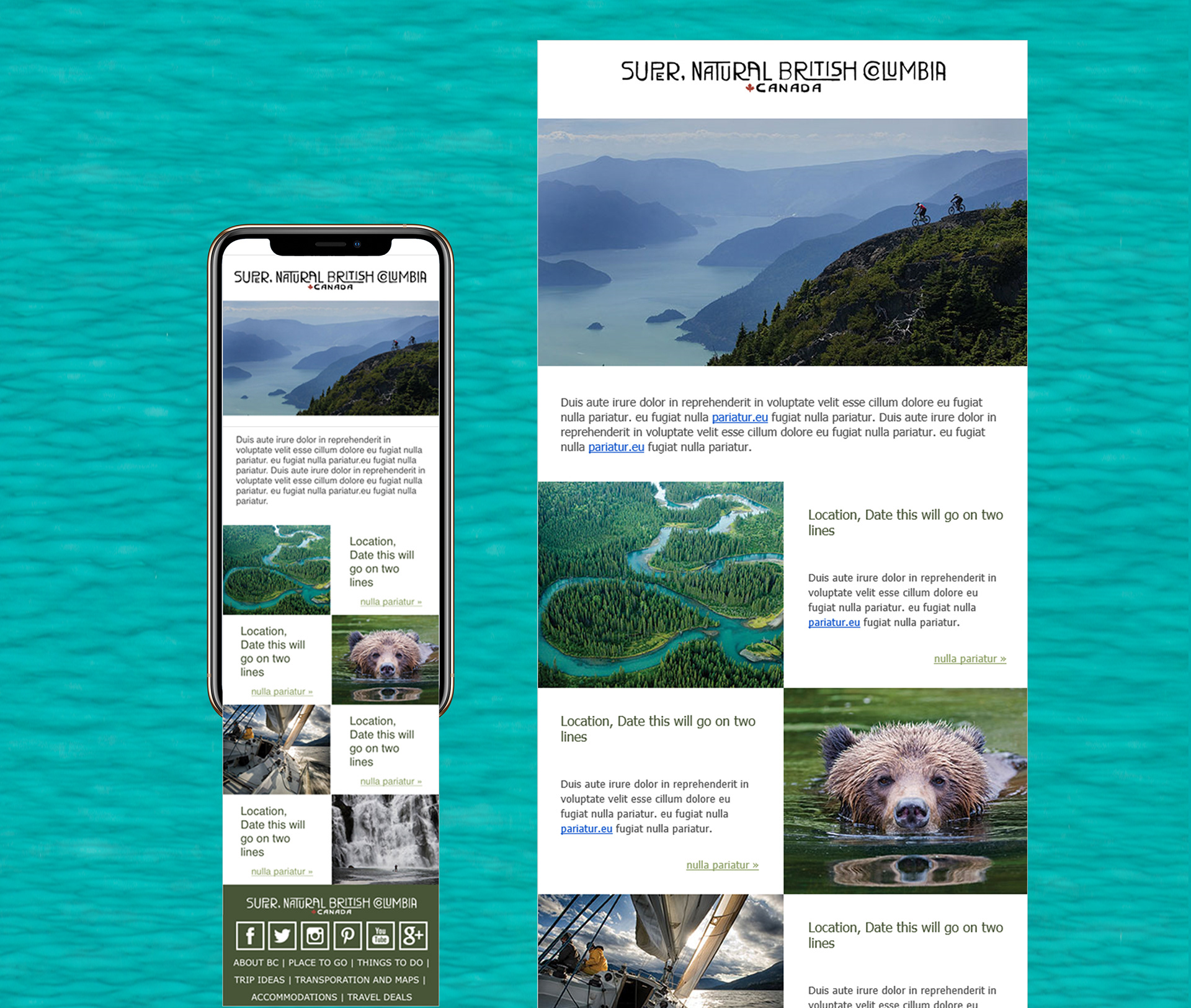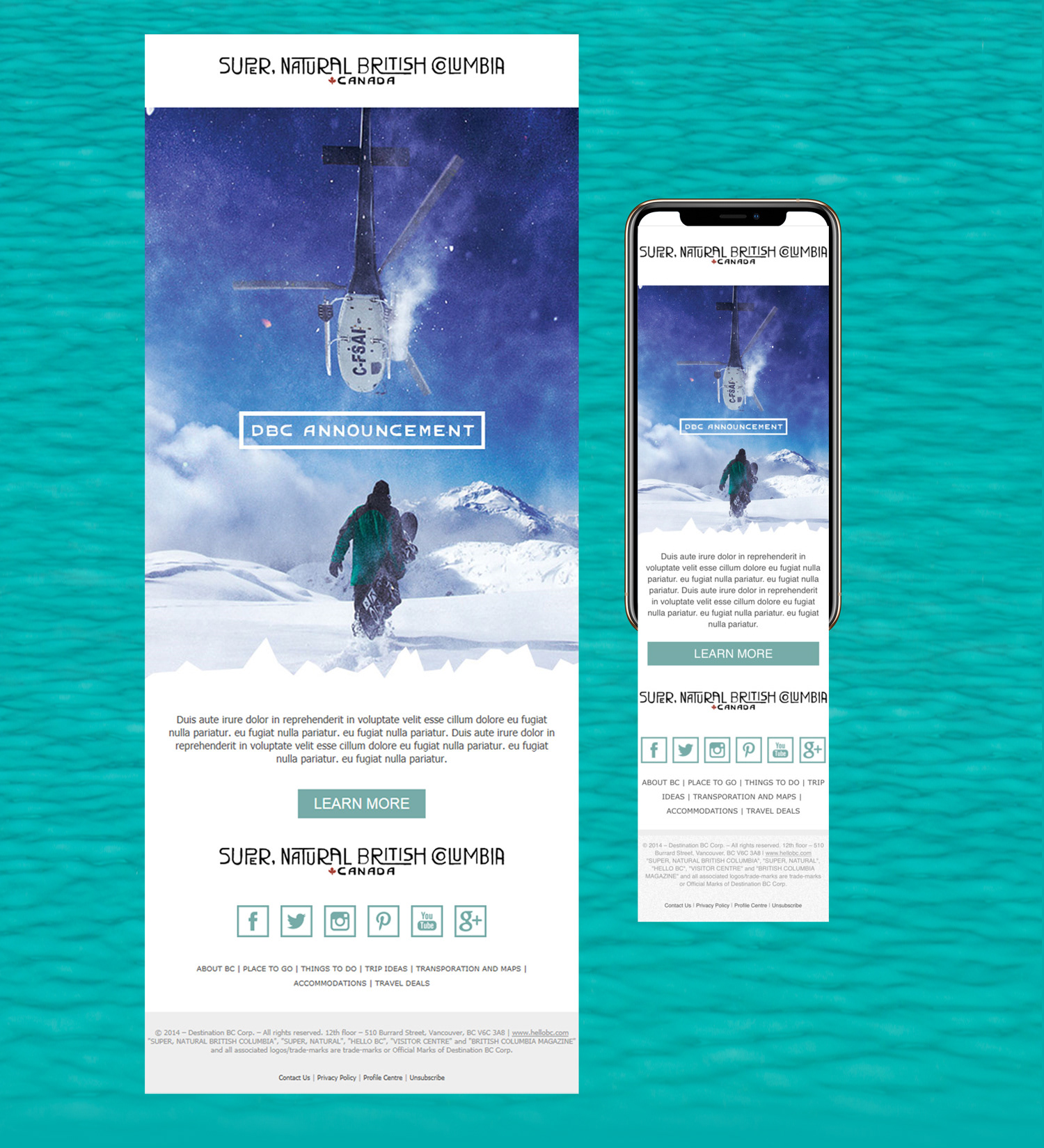 While also working through the new design system we also developed an email lifecycle and how this design would  work together with the other online platforms and social media to keep the subscribers engaged.